IviLAB
IviLAB is the perfect partner to use in combination with CycliScan and MC Mode. It offers advanced data handling for large or multiple data sets, with a versatile approach to displaying in a manner than suits your requirements.
IviLAB allows the data from multiple channels to be plotted separately or on one graph, overlaying of selected cycles for direct comparison, customized graphs and representation, and an overview of all measured data in a concise and ordered format. Plots such as charge-discharge, capacity vs. cycle number, EIS fit, charge efficiency, and many more are possible with this powerful analysis tool.
Charge and discharge cycling of a battery with selected cycles shown separately. The cycles can also be overlaid for ease of comparison.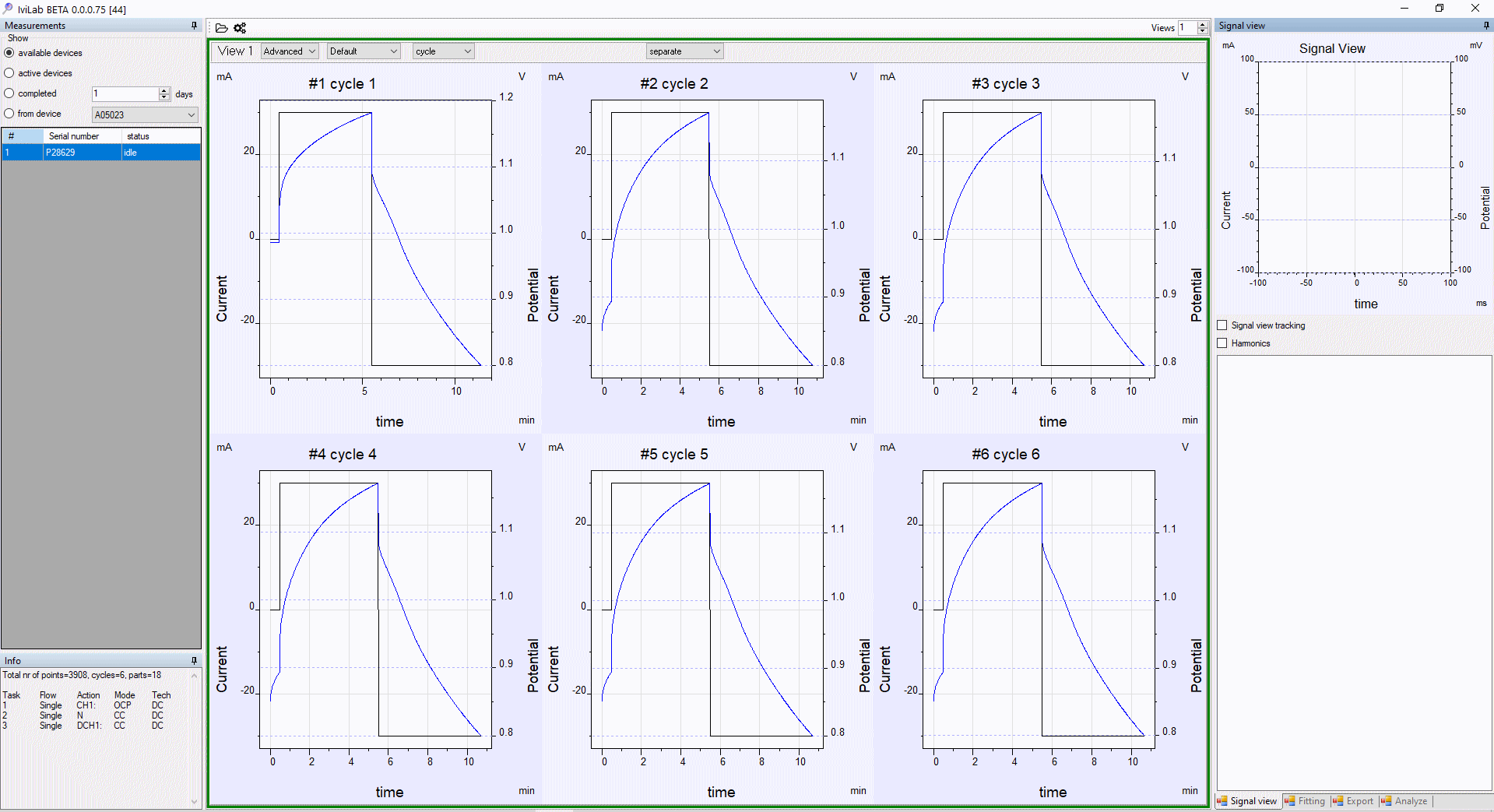 Multiple views of the measurements can be used to display the graph as various representations. In the case below, an EIS measurement shown as both the Bode and Nyquist plots.