Wanted: Electrochemical Specialist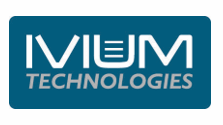 Vacancy: Electrochemical Specialist
Ivium Technologies is looking for a new colleague to join our team in the position of Electrochemical Specialist focusing on the development of new electrochemical methodology and instrumentation, customer application support, and commercial representation. The position is suited to someone who has an academic education, with a specialisation in electrochemistry, and practical knowledge of electrochemical instrumentation.
If you are interested, have the required experience, and are looking for a challenging role in a fast-growing high-tech company, we would like to hear from you.
A description of the position is available at the following link: Electrochemical Specialist.
Please contact Dr Antonie Baars for more details:
Email:    tb@ivium.eu
Tel.:       040 2390600