In memoriam: Dr William 'Pete' Peterson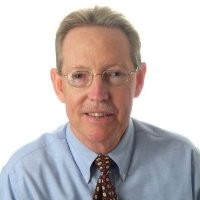 It is with profound sadness that we announce that our friend and colleague, Pete Peterson, passed away on 23rd March 2018 after a short illness at the age of 71.
Pete had a distinguished career in electrochemistry, and was a world renowned authority in the field of corrosion. He started his career with Princeton Applied Research, followed by Gamry Instruments. In 2011, Pete joined Ivium as the marketing director and manager of our office in the USA. He retired only last year, but remained active for us as a representative.
All who met him will recognize his great gift for conversation. His knowledge of the people in the electrochemical community is unsurpassed. His contribution to our company cannot be underestimated, and will continue to have an impact for years to come.
Our thoughts and sympathies go out to his wife Vicki, his daughter Brooke, his son Pete, and his family and friends for their loss.
Messages of condolence to the family can be left at the following website: www.oxleyheard.com/william-peterson/